GARDENA Wall Hose Bracket with hose, For storing the hose, it is simply wound around the Wall Hose Bracket. Always ready-to-use. There are practical hanging options for nozzles, sprayers or sprinklers. Always accessible when you need them. For long enjoyment while watering.
Included Components Classic Hose Classic Hose 20 m. 1 x Cleaning Nozzle 1 x Water Stop 1 x Hose Connector 1 x Tap Connector 1 x Adapter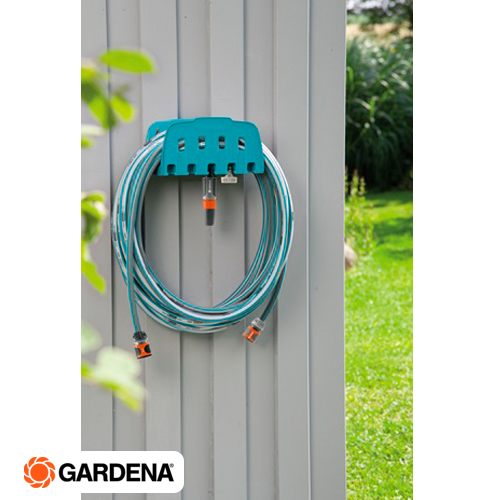 Gardena Pyramid Sprinkler A classic style full circle sprinkler for small gardens. With base holes to secure into the ground (if required) Spray diameter up to 8m with an area coverage of max 50 m2.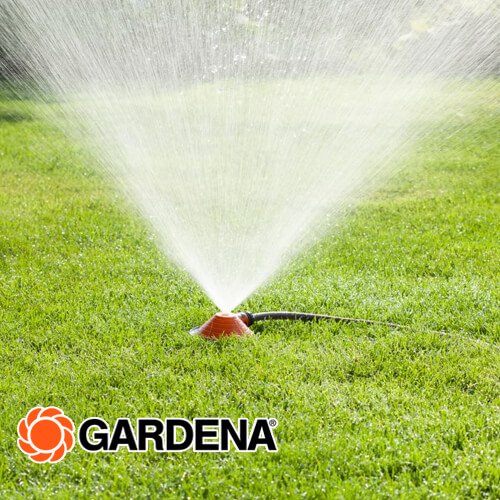 Gardena Oscillating Sprinkler ZoomMaxx
Regardless whether the areas are large and wide, small or long, or narrow: the GARDENA Oscillating Sprinkler ZoomMaxx is the variable Oscillating Sprinkler for multifarious requirements. With its sturdy foot, it can be safely secured to a surface with up with 15 % incline and positioned right where it is needed.
| | |
| --- | --- |
| | Intuitive operation and installation The integrated fine-mesh filter protects against sand and dirt. The filter can be easily removed and cleaned. |
| | Flexible and fast change of location Simply position the Oscillating Sprinkler where it is needed. The sturdy foot makes it possible. |
| | Precise setting of the area to be irrigated The Oscillating Sprinkler can be adjusted to the size of the property: thanks to infinite water-flow regulation, an adjustable range and an individually adjustable sprinkling width |
| | Easily extendable Several sprinklers can be connected in a row by using the Threaded Tap Connector 18201 |