BASIC SET The GARDENA Basic Set comprises a Threaded Tap Connector with an Tap Connector 1" (33.3mm) , a Hose connector 13 mm (1/2″)- 15 mm (5/8″) , a Water Stop 13 mm (1/2″)- 15 mm (5/8″) and the Cleaning Nozzle . With this set, you have all Original GARDENA System Fittings and a Cleaning Nozzle for immediate use of your hose.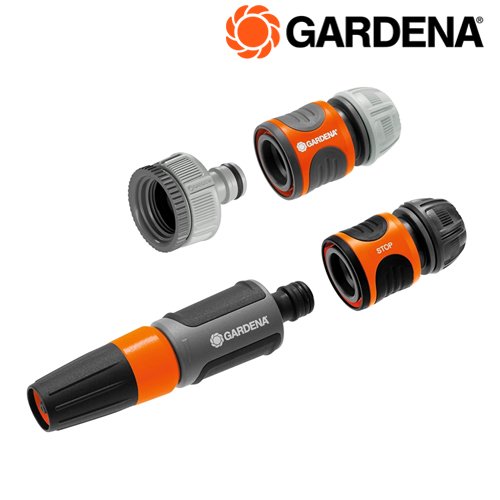 CLASSIC HOSE (1/2″),18 M W/O PALLET The pressure-resistant GARDENA Classic Hose, which keeps its shape through the use of high-quality textile, is free of harmful plasticizers (phthalates) and heavy metals, and of course UV-resistant. If required, it can be systematically supplemented with the Original GARDENA System Fittings and connecting devices. These are the perfect prerequisites for easy and flexible use in your garden. Burst pressure: 22 bar.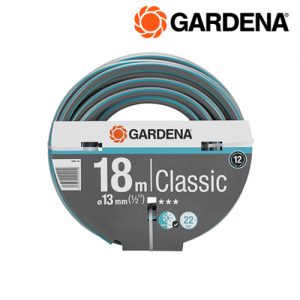 Gardena vine-secateur
The GARDENA Classic Secateurs have an extra-narrow, angled cutting head that allows precise cutting of vines and twigs.
The upper blade of the secateurs is non-stick coated and the bottom blade is made of stainless steel.
Precise cutting of vines and twigs Through the extra-narrow cutting head and the non-stick coated, precision-ground blades, the Classic Secateurs cut extremely precisely.
Ergonomic, comfort handles Through the ergonomically formed comfort handles, the secateurs lie comfortably in the hand.
The Comfort Secateurs cut a maximum branch diameter of 20 mm.