BASIC SET The GARDENA Basic Set comprises a Threaded Tap Connector with an Tap Connector 1" (33.3mm) , a Hose connector 13 mm (1/2″)- 15 mm (5/8″) , a Water Stop 13 mm (1/2″)- 15 mm (5/8″) and the Cleaning Nozzle . With this set, you have all Original GARDENA System Fittings and a Cleaning Nozzle for immediate use of your hose.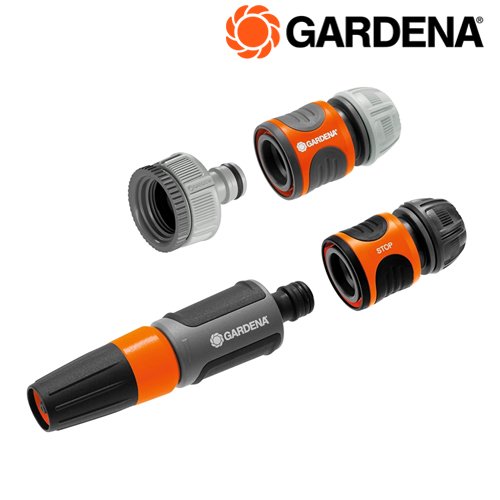 CLASSIC HOSE (1/2″),18 M W/O PALLET The pressure-resistant GARDENA Classic Hose, which keeps its shape through the use of high-quality textile, is free of harmful plasticizers (phthalates) and heavy metals, and of course UV-resistant. If required, it can be systematically supplemented with the Original GARDENA System Fittings and connecting devices. These are the perfect prerequisites for easy and flexible use in your garden. Burst pressure: 22 bar.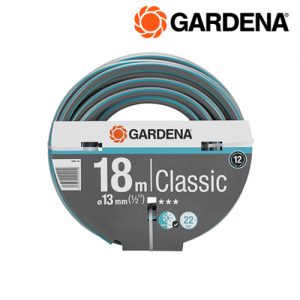 Adapter for indoor taps With the GARDENA Adapter For Indoor Taps, it is possible to connect the GARDENA System to an indoor tap, e.g. in the kitchen or the bathroom. Regardless whether the tap has a male or a female thread, the Adaptor will always fit. Thanks to the Adapter, the Original GARDENA System can be especially quickly attached and detached. For this, only the shower head of the tap must be replaced. This is facilitated by the supplied installation tool. The Adapter prevents scratching of the fittings and is suitable for taps with M 22 x 1 female- and M 24 x 1 male thread.